This article shows you how to
Set up a new commission plan
Edit a current commission plan
To access the commission plan area of an account - first head into the account page by pressing the Accounts button in the sidebar, and choose the account, The Commission Plans area of the account page is in the bottom right section.
Set up a new commission plan
If you have a new commission plan on this account, all you need to do is press the Add button to add the new commission plan. Routy will use the Plan Start Date to know when to begin using this deal, instead of the previous, based on the info provided to it.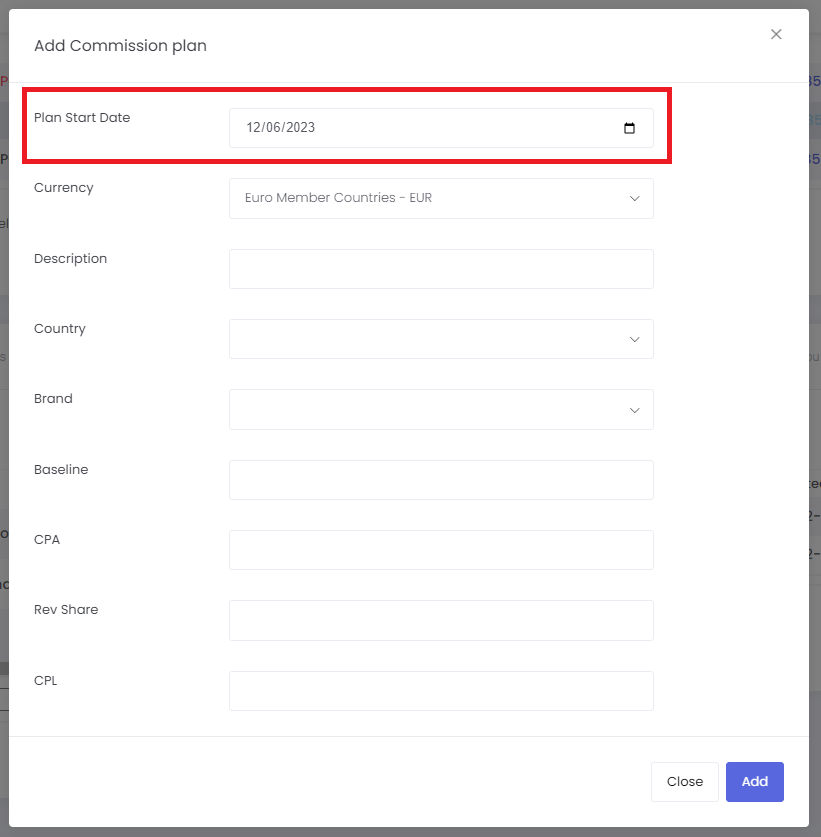 Once the plan has been set up, do not forget to map it to a link, tracking profile, or the entire account. Remember that it will only be activated AFTER the Plan Start Date.
Edit a current commission plan
To edit a commission plan, simple press the edit button near the commission plan.