Whilst mapping your tracking profiles is not typically necessary when using Routy, it can be very useful for some clients. In this article you will learn:
Why should you map your tracking profiles
How to map your tracking profiles
Why map your tracking profiles?
If you have data you would like to view on Routy that was, or is not passing through Routy links that you would like to map to brands and traffic sources, you can use our mapping system. This can be useful if:
You previously used trackers/marketing sources to monitor performance, and you would like to have a historic view
You do not have Routy links on your entire site and want to get a full view of your site performance on our dashboards
How to map your tracking profiles
After Routy has crawled or connected to your affiliate accounts, it will show the tracking profiles on the account page.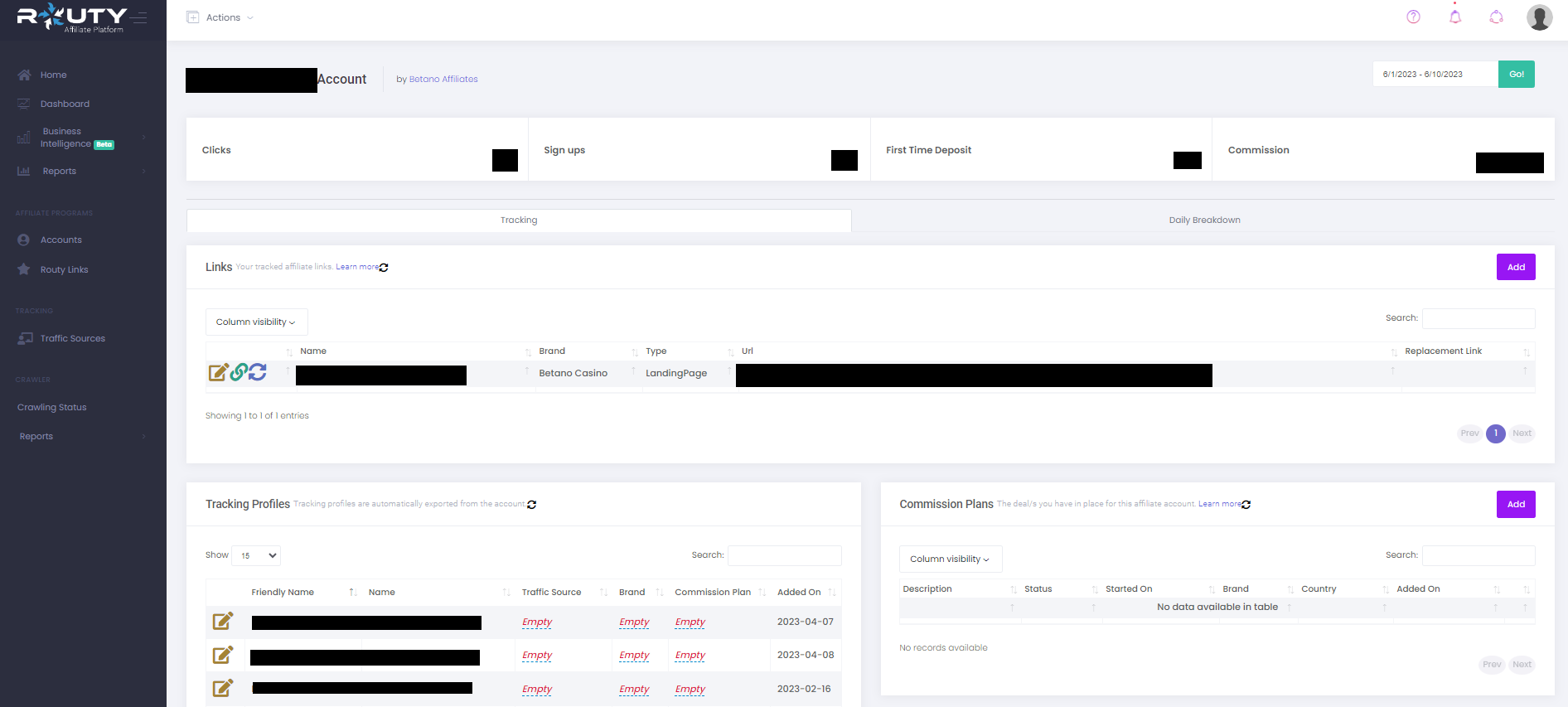 To map the tracking profiles, press 'Empty' or press the Edit button. Here you can set the:
Traffic Source
Brand
Commission Plan (to apply tracker level deals)