The Logs section should be used to view the events associated with Routy at a deeper level. Here you can see where every single view, click and postback on your traffic source came from. The article below explains:
Clicks Report
Views Report
Postback Report
Webhooks Report
Below is a summary of what each dashboard offers:
| | | | | |
| --- | --- | --- | --- | --- |
| Dashboard/Report | Report Type | Data | Date Type | Date Filter |
| Logs | Logs | Only Routy clicks | Event | Day |
Clicks Report
The Clicks Report shows all the clicks on your Routy links, which you can filter by period, traffic source, account and brand. This difference between this report and the performance report is that in this report you can deep-dive every click by clicking through it.
Here you'll be able to see the journey of that user, from when they landed on the traffic source up to their activity with the brand.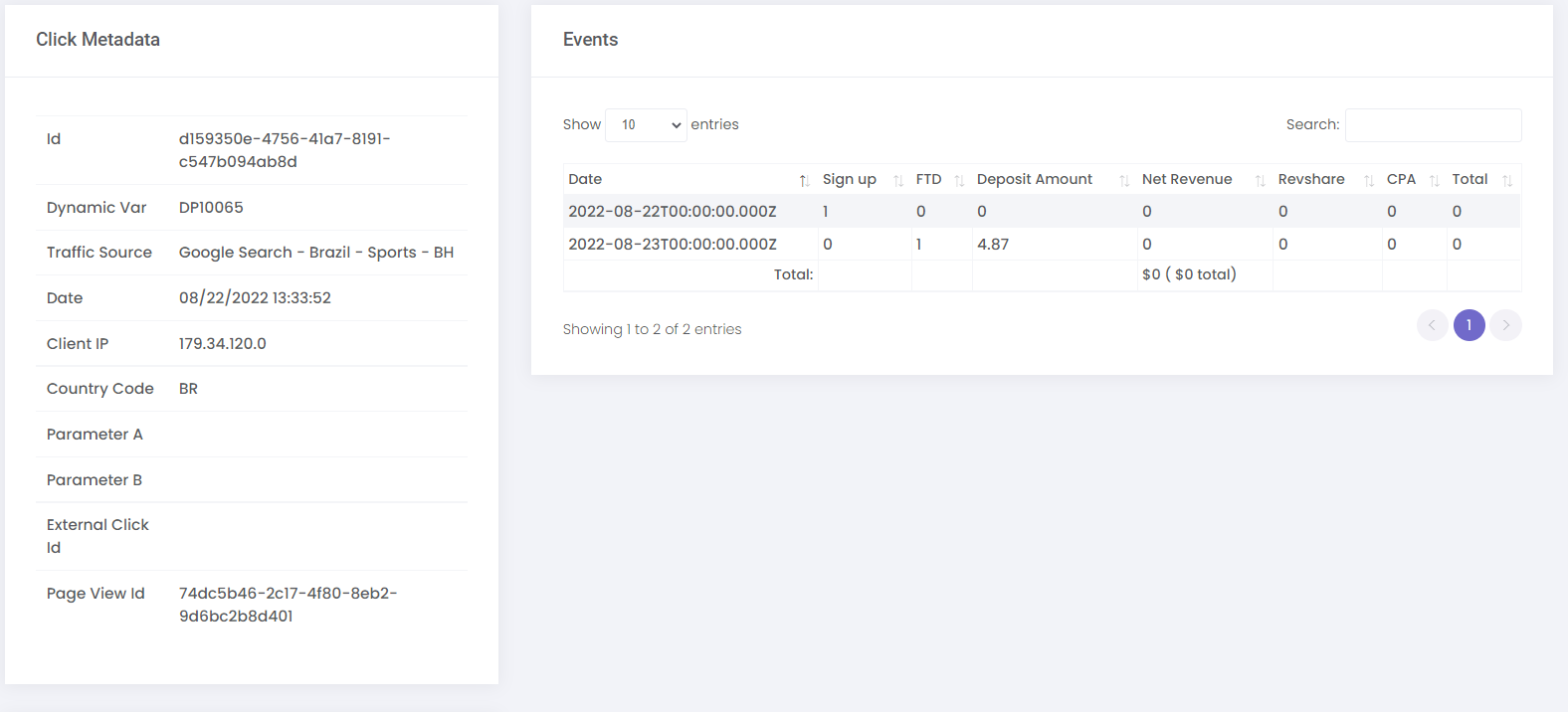 Views Report
This report shows you all views on your traffic sources, with the time the view occurred and whether it resulted in a click-through. The data provided here includes the referrer, the URL the user landed on, the page title, the country, as well as device information.
Postback Report
If you have set up post backs through Routy, this report will show you the traffic source, account, brand and relevant metrics.
Webhooks Report
If you have set up webhooks through Routy, this report will show you each webhook that was sent.