Income Access provides API access for all its affiliate programs. To set up your API key enter Reports > API Reports. This should take you to a page that prompts you for an IP range. Input all values as 0 as shown.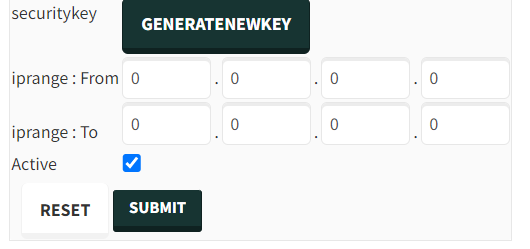 When you press Submit an API key will be generated for you.
Copy the API key and input this in your crawler settings in Routy. To do this, go to the relevant account page on Routy, press Actions > Account Profile as shown below.