This article explains:
What is a Routy link?
How to create a Routy link
What is a Routy link?
Routy links are the 'special' affiliate links to place on your site, that will send users to brands you are partnered with and track their journey. Just input your affiliate links into Routy, and any additional information, and Routy will generate the link for you. Place that link on your site instead of the original link, and you're done!
These links will connect the data on your traffic source to the data in your affiliate program and provide the full funnel view that will elevate your business!
How to create a Routy link
Note: Affiliate links added to Routy CANNOT be deleted. This is to ensure that if there are any forgotten links Routy will still be able to tell you from where the traffic is coming from.
Click on the Accounts button in the left sidebar menu and select the account for which you want to set up your tracking link. On the account page click Add under the Links section, as shown in the image.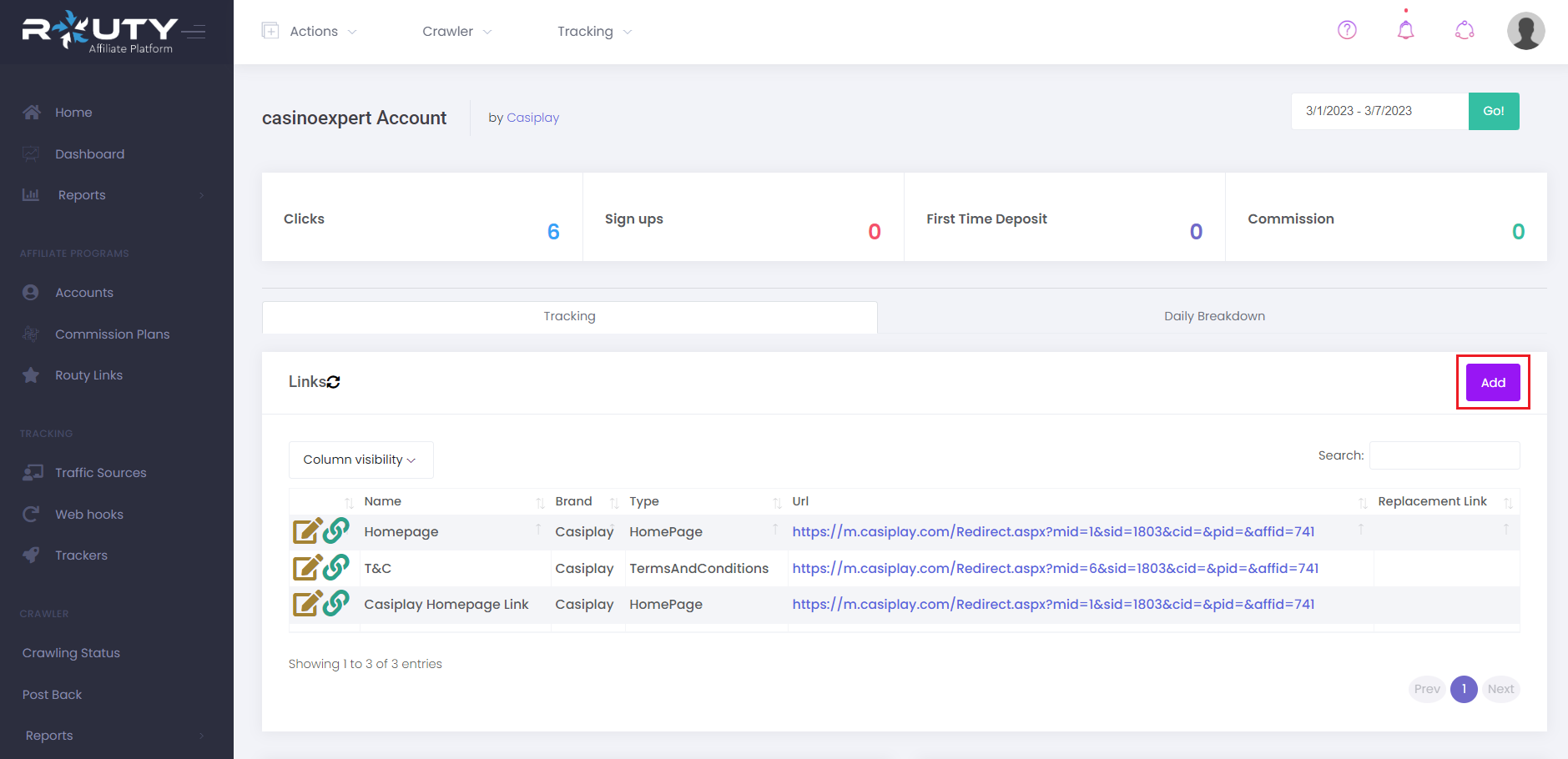 Here you will need to input the Brand you are promoting, the affiliate URL, 'Display Text' (i.e. the custom name for the link), the Commission Plan and the Link Type (this is a placeholder useful for reporting).
Note: If a brand is not available, please create a ticket here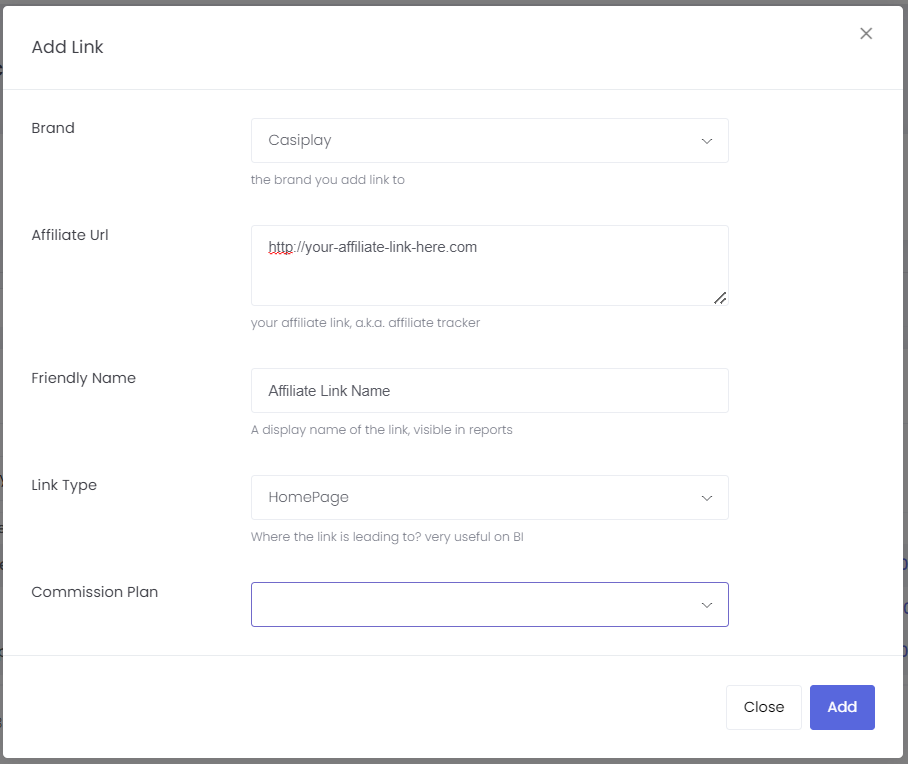 Once you've added your link you will be taken to the 'Routy Link Generator' (shown in the image below). Here you need to select a traffic source to be provided with a Routy link. In addition, you can associate a link with a specific tracker, or use a click id parameter. The click id parameter is used by users who have their own click tracking system and want to pass their own click id parameter. These IDs will still be available in Routy.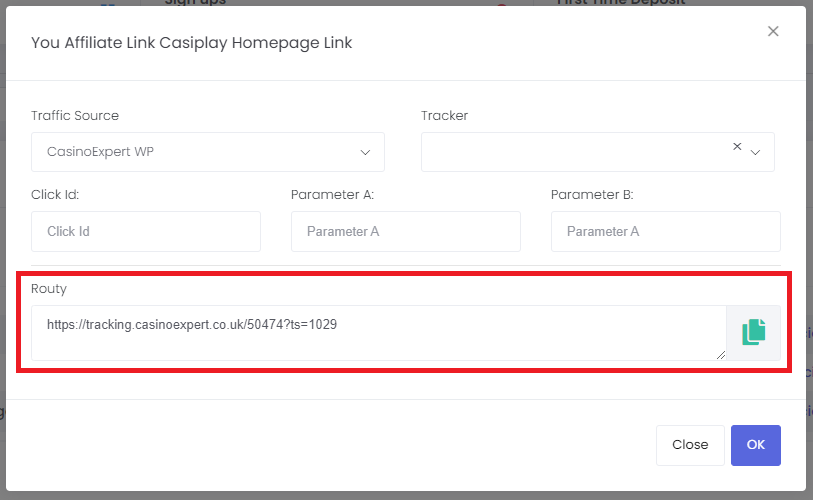 Parameter A and Parameter B are used as additional dimensions. In some cases, users use them to specify what position in your page this link is in (e.g. comparison table, banner, sidebar etc.). Place the final link on the relevant CTA of your website, and Routy will take care of the rest. To learn more, check out this article.
Quick tip: Creating a dedicated tracker/marketing source, named (for example) 'Routy_Tracker' on the affiliate backend would be extremely helpful for us to distinguish Routy traffic from your other sources. This will help speed up diagnostics should any issues arise.