V.Partners provides API access for its affiliate program. To set up your API key enter press the Profile button in the top right hand side (shown below).
On the next screen press Remote statistics.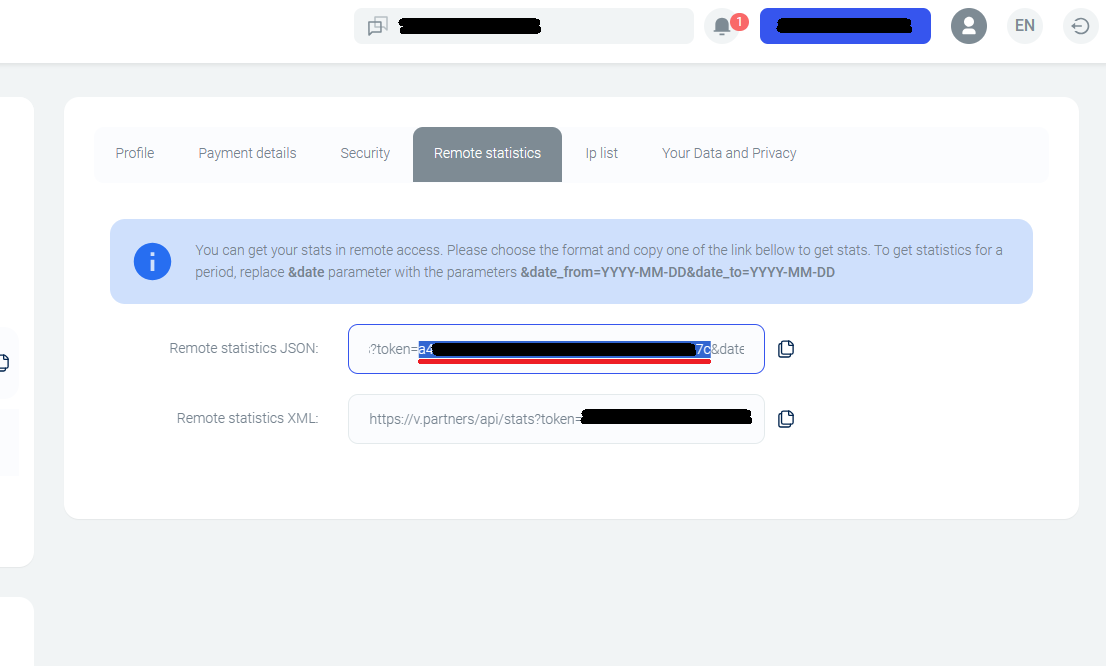 You can find your API key as shown above, in the format:
https://v.partners/api/stats?token=YOUR_API_KEY_IS_HERE&date=Y-m-d
Copy the API key and input this in your crawler settings in Routy. To do this, go to the relevant account page on Routy, press Actions > Account Profile as shown below.