This article shows you:
Editing a Routy link
Replacing a Routy link
Editing a Routy link
To edit a Routy link, head to the account page of the link and press the edit button as shown below.

This will open a new window where you can edit the
Friendly Name
Status
Link Type
Commission Plan
Tracker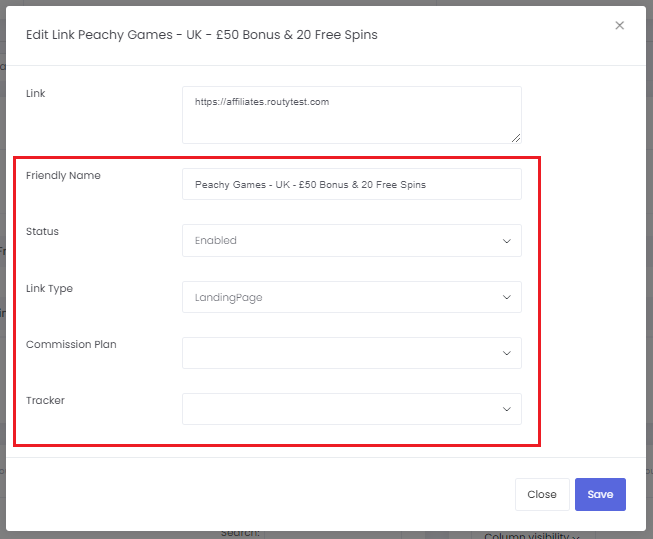 However, you cannot edit the affiliate link or change the assigned brand. To do this, check the section below.
Replacing a Routy link
Note: It takes 30 minutes for the old Routy link to refresh and redirect users to the new link
If you need to edit or change a Routy link being used, simply press the replace button near the link on the account page, as shown below.

When you do this, Routy will copy all the settings of the link to create a new one.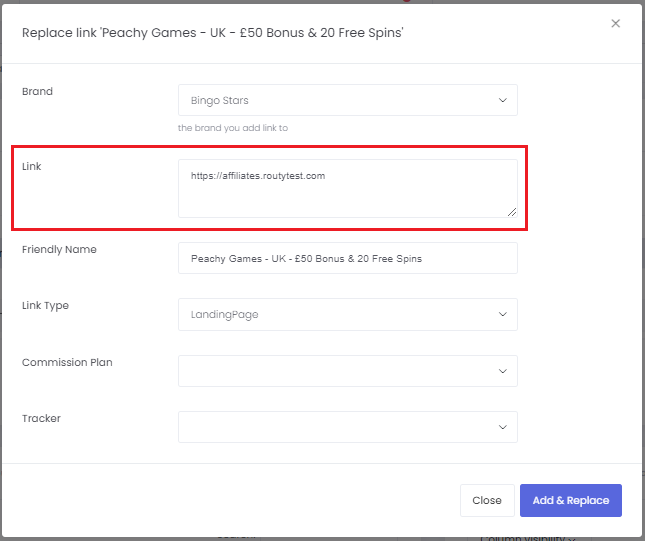 Edit the link, and anything else that has changed. Remember, if you do not need to change the affiliate link, you can simply edit the current link as shown in the section above, instead of replacing it.
Once you press Add and Replace, Routy will disable the previous link and create the new one you have added. The Routy link will not need to be changed, as Routy is smart enough to keep the current link.
Tip: To filter out the disabled links you can use the Search box as shown in the image below.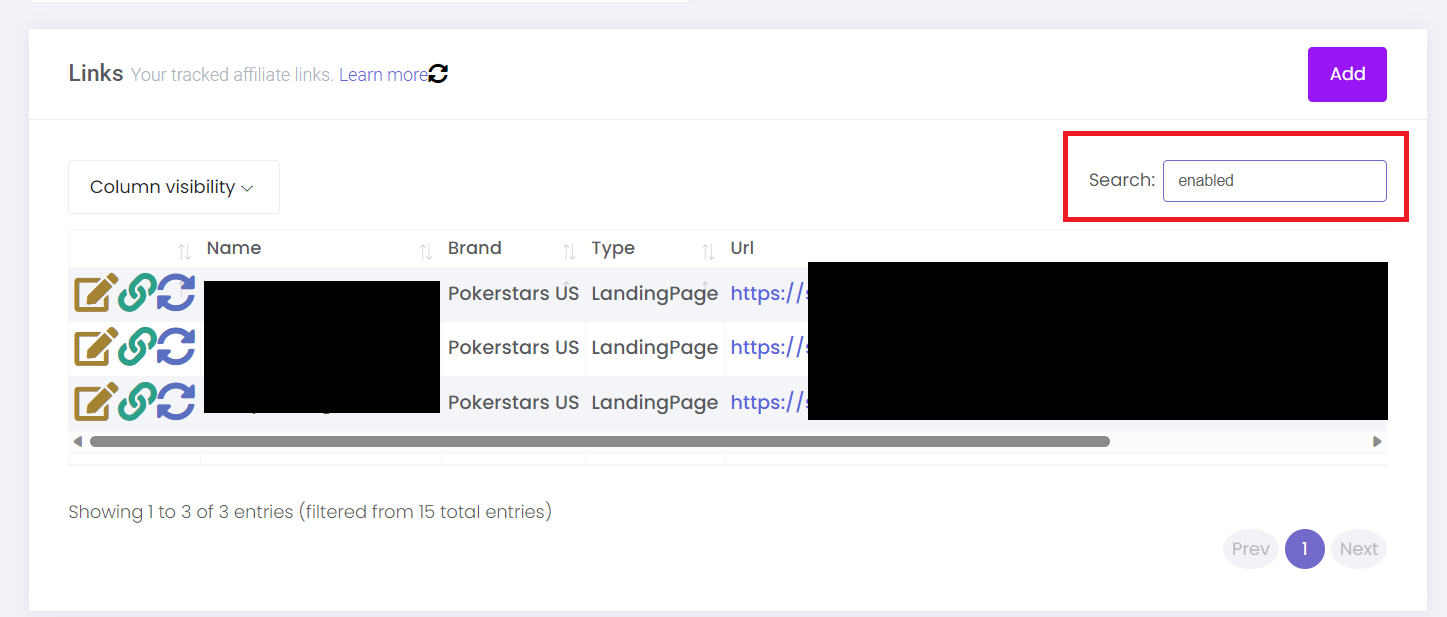 You MUST refresh the account page to see the new links.