Note: Before adding affiliate accounts to Routy, you will be asked to set up your master password. This will protect all the credentials of your affiliate accounts and Routy will occasionally ask you for it. Keep it safe!
How do I add an account?
To add your affiliate accounts to Routy, click on the Accounts section in the Routy menu. In the top right hand corner of the page, press Add.
Note: If the Add button doesn't work, please check our FAQs here.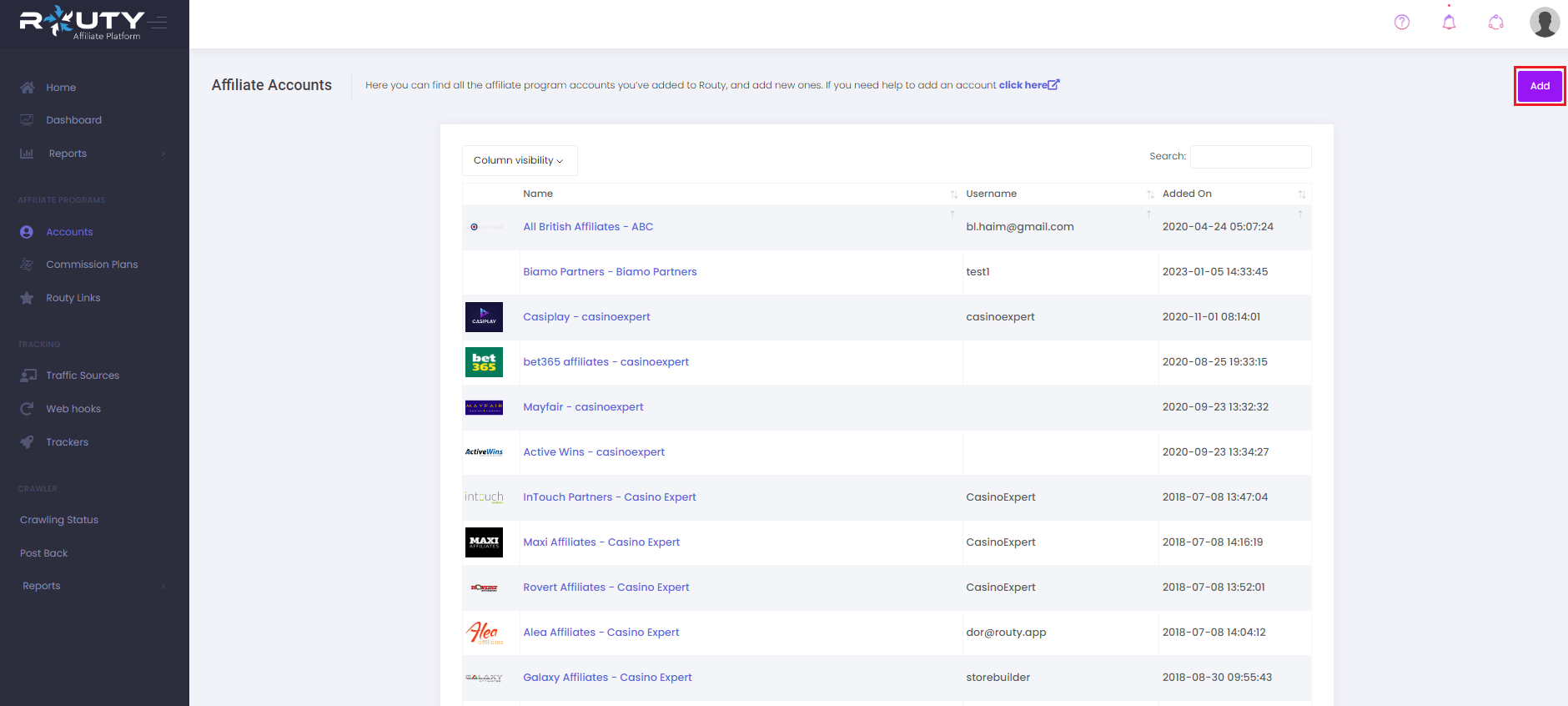 Here you can select the affiliate program of the account you'd like to add. For example: Caesar's Sportsbook, Bet365 Partners and LeoVegas Affiliates. After selecting the program, you simply need to input a display name for the account (we recommend inputting your username, but it's up to you), as well as your username and password.
Note: If you cannot find the affiliate program in our list, please check our FAQs here.
After your username and password are set up, you will enter the Account page. For some accounts you may be prompted to input your API key. The account will still be accessed without the API key, however, it provides a fallback option, should the password change.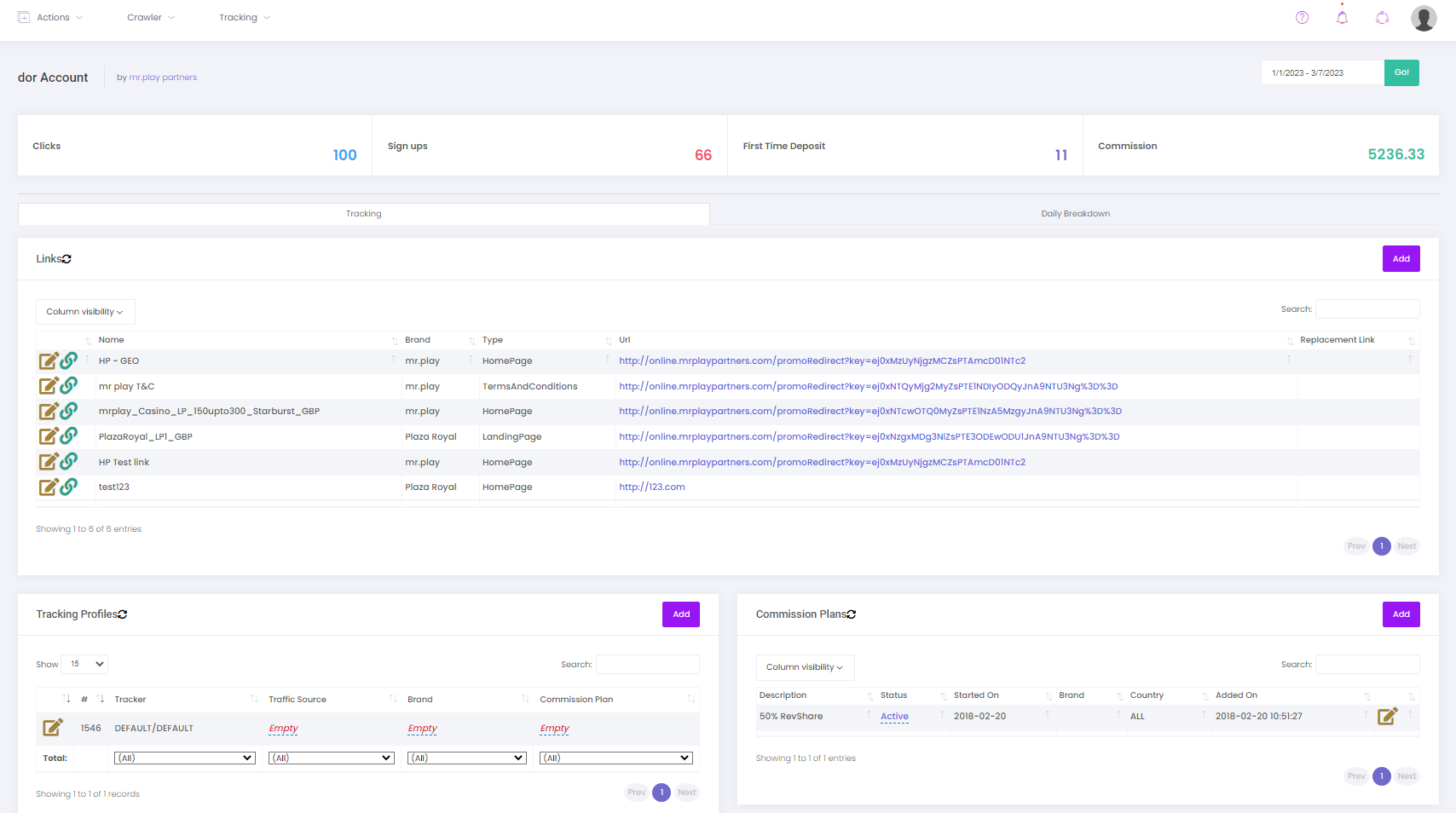 In the account page you can:
View your stats that are crawled from the backend