When you sign up to Routy, you are entitled to add 3 affiliate accounts, 1 traffic source and 100 views and clicks tracked TOTALLY FREE. You can add your accounts and traffic source easily by following the next steps of the documentation.
Getting the full Routy experience
If you'd like to get access to the full version of Routy, you just need to log in to your account, press on your Profile button in the top right corner and select Billing.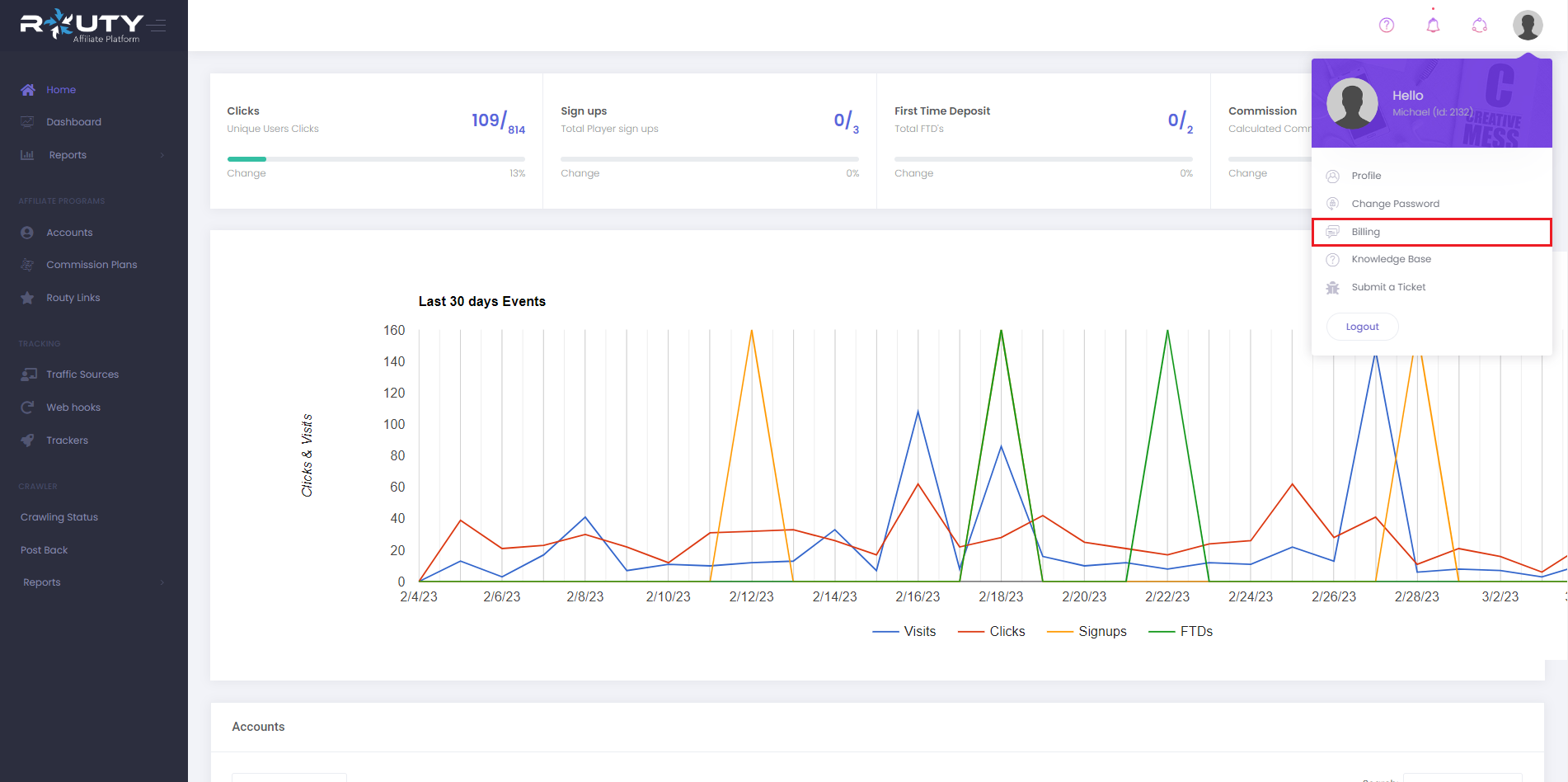 You can then select the Plan that best fits your business! If neither of these plans fits your business, please reach out to us here.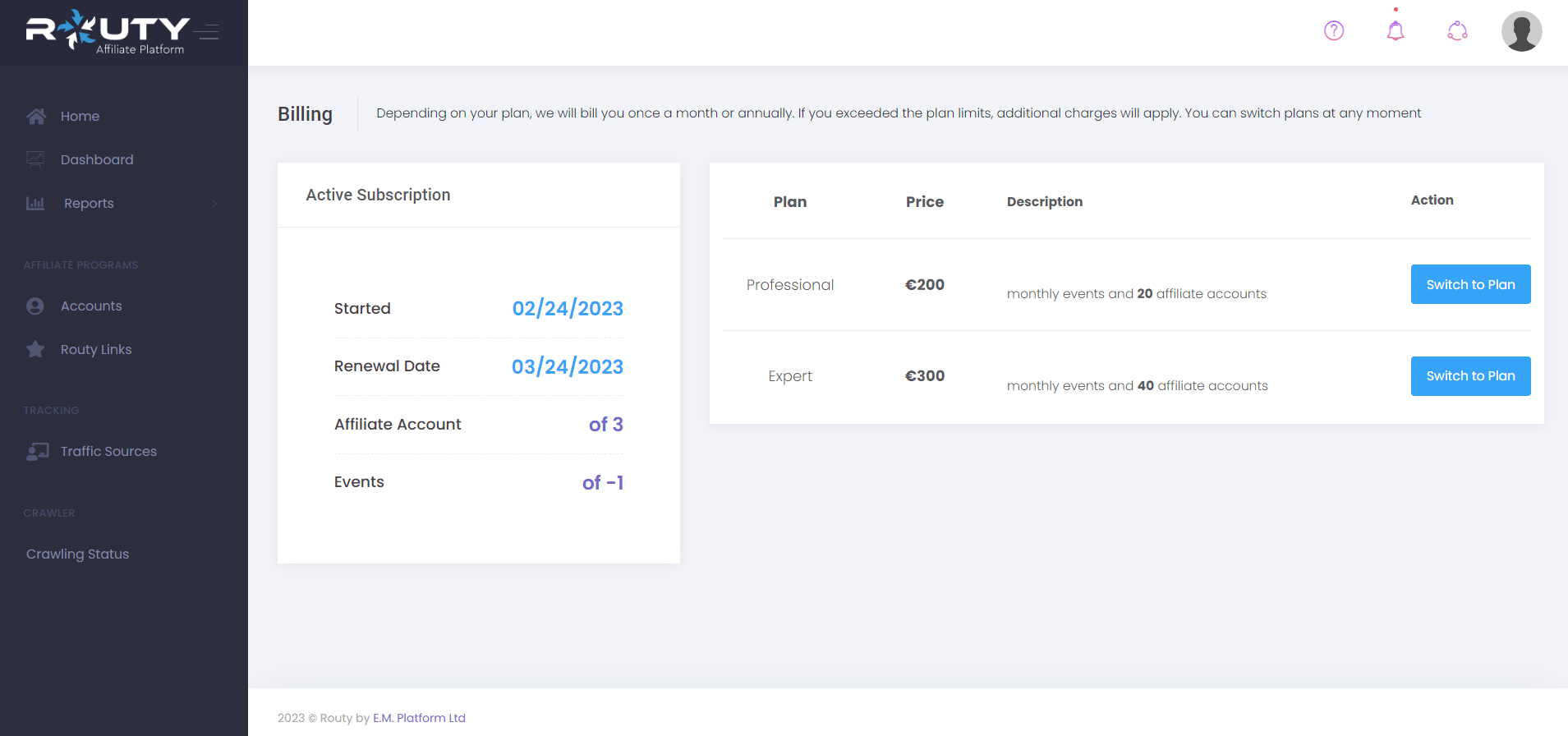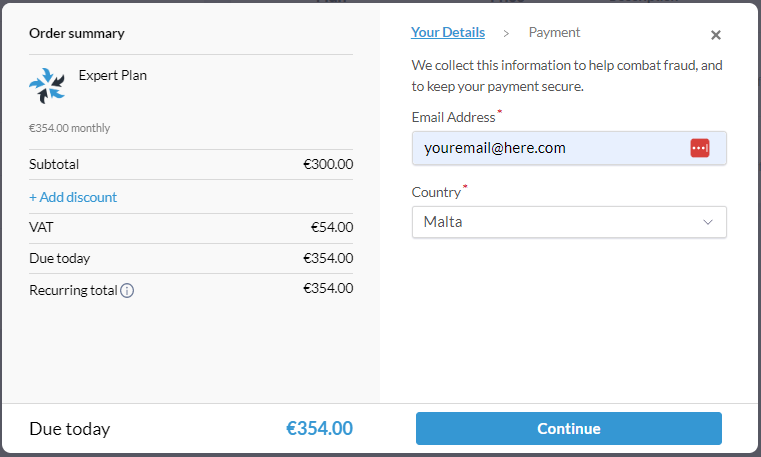 Once you select the plan, the popup above will appear. Simply input your Email Address and Country, and if you have a discount code that was provided to you, input it into the 'Add discount' section. You will then be prompted to add your credit card.
Note: We also support payments made via Paypal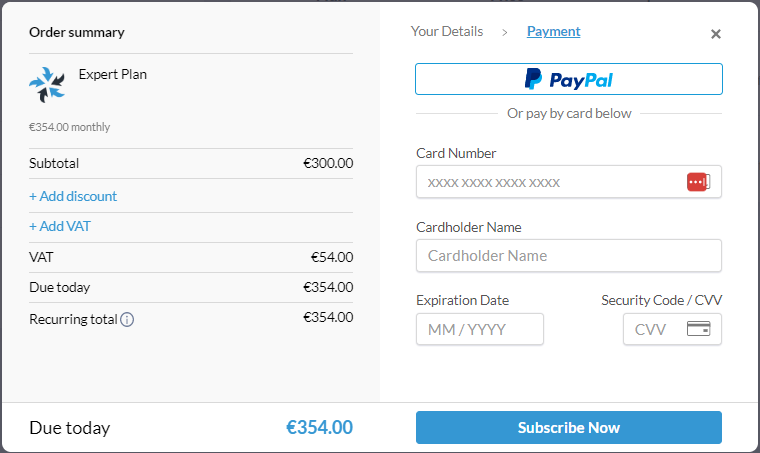 I'm all set up! Now what?
Once you're happy with the plan you are on, The first step will be to add your traffic sources and then add your accounts. Once your accounts and traffic sources are set up, you can begin adding your affiliate links to your accounts, and Routy will take care of the rest.
The rest of this documentation will take you through those steps and give you tips on how to get the most of Routy.
Quick tip: It is important to understand that Routy consists of two functions - the tracking function (tracking views and clicks on your traffic source), and the crawling function (extracting data from affiliate backends). Once it has these two pieces of data, Routy works its magic and gives you visibility on the full user journey, and will change the way your business uses data.